ARK: Survival Evolved Server Start Guide
From Survival Servers
HOW TO JOIN YOUR SERVER
STEP 1: Update your server to the newest ARK version, then click the green update button at the bottom of the panel. If you are not a SurvivalServers customer ask your game server host about this.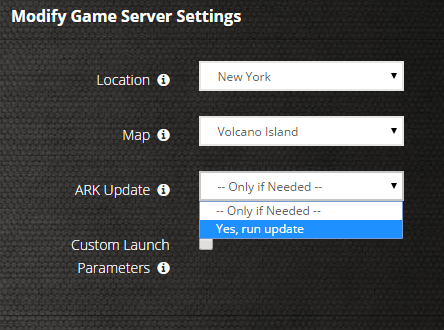 STEP 2: Right click Steam in the task bar icons of your PC and select servers as pictured below.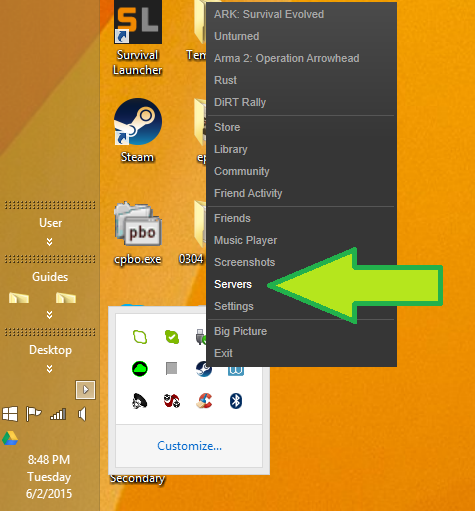 STEP 3: Select ARK as your game at the bottom. Join your server!