Path of Titans Server Setup Guide
Jump to navigation
Jump to search
Creating a Path of Titans game server is an easy process that can be done from either a dedicated server or your home computer. Alternatively, you can choose a server host that will fit your needs.
Option #1: Renting a Path of Titans server (see example control panel below!)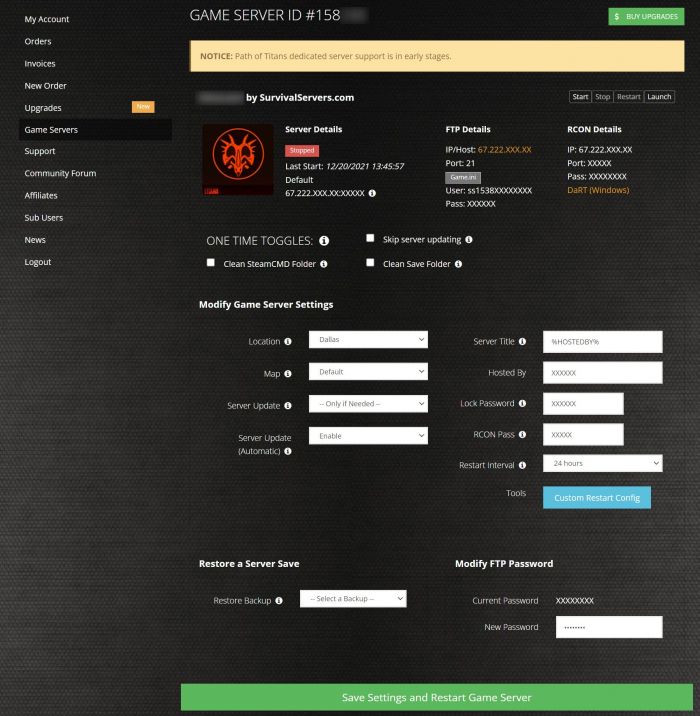 Option #2: Creating a Path of Titans Server From Your Home Computer or Dedicated Server
Server Requirements
Windows 7, 8, 8.1, Server 2016, Server 2019 & 64-Bit
Quad Core processor (requires up to 2 full cores)
Up to 16GB memory (currently uses around 2GB memory)
Setting up a Path of Titans Dedicated Server
Currently no dedicated server setup available. Once the files are released we will update this section.
---
Share your opinion