7D2D NitroGen
Jump to navigation
Jump to search
What is NitroGen?
NitroGen is random world generation tool for 7 Days To Die that was developed by Damocles. This tool enables users to customize their procedural generated worlds and helps speed up the generation of large worlds!

Some of the features of this tool are below:
type of landscape (currently included are Forests, Alpine Mountains, Canyon Desert, Rocky Hills)
the number and size of cities and towns
the general number of POIs and smaller settlements (Farms, trailerparks, old western towns, etc)
4k, 8k, 16k (experimental) or custom dimension maps
the player start positions (far away, close to towns or random)
the number and position of traders (close to cities and towns, or far in the countryside)
even import your selfmade hightmap (play on a realworld terrain or a cat picture)
spawn together in Multiplayer, and spawn near a town if you want
the number of traders (or no traders if you like a challenge)
How to Install NitroGen
The first thing you will want to do is download and install NitroGen on your local PC. The download links are below:

(For the purpose of this page we will assume its been installed into a folder on the desktop)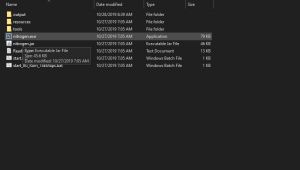 How to Generate a World
Now that you have installed NitroGen we will go over how to use it to generate a world!
Start up NitroGen by running the NitroGen.exe
Next on the left hand side you will want to select the world size you'd like to use. The Default values are 4k, 8k, 16k and custom
Next under the size box there is a world name box. Fill this box out with the name of the world you'd like to create!
Next verify your output directory (location where the tool will output your world data too)
Next on the right side you can alter various different terrain options and Points of Interest
After all of your settings are set to your liking click on the Generate World button and allow the world to generate!
Once your world has finished generating locate the data in your designated output folder, then head over to how to upload a custom map page to learn how to upload your world!
---
Share your opinion