EPM
Jump to navigation
Jump to search
What is EPM Rcon?
EPM Rcon is a rcon tool that allows admins to manager their servers when not in game.
Download EPM Rcon :Link No longer works
Please note: Any of the tools linked to Armaholic wont be available anymore as the site is now down.
Alternative: www.moddb.com :Link No longer works
Alternative 2: GoogleDrive :Currently Working
What the tool does:
- Resizeable and easy to use Chat/Log Box with 3 tabs (All, Chat, and Log) and a search function.
- Resizeable and sortable table of players.
- Send global message.
- Send private message to player.
- Ban player with variable length. (Works even if they disconnect while you're typing your reason)
- Kick player.
- Custom Ban Message
- Admin Names in chat
- Scroll throught previously sent messages
- Add ban.
- Reload bans.
- Table of bans.
- Remove ban.
- Favourites.
- DNS Support.
- Shutdown.
- Restart.
- Reload Scripts & Events.
- Log saving.
- Toggle-able timestamps.
- Lock & Unlock.
- Get and set Max Ping.
- Global database of players.
- Local database of players.
- Auto log saving.

ScreenShots: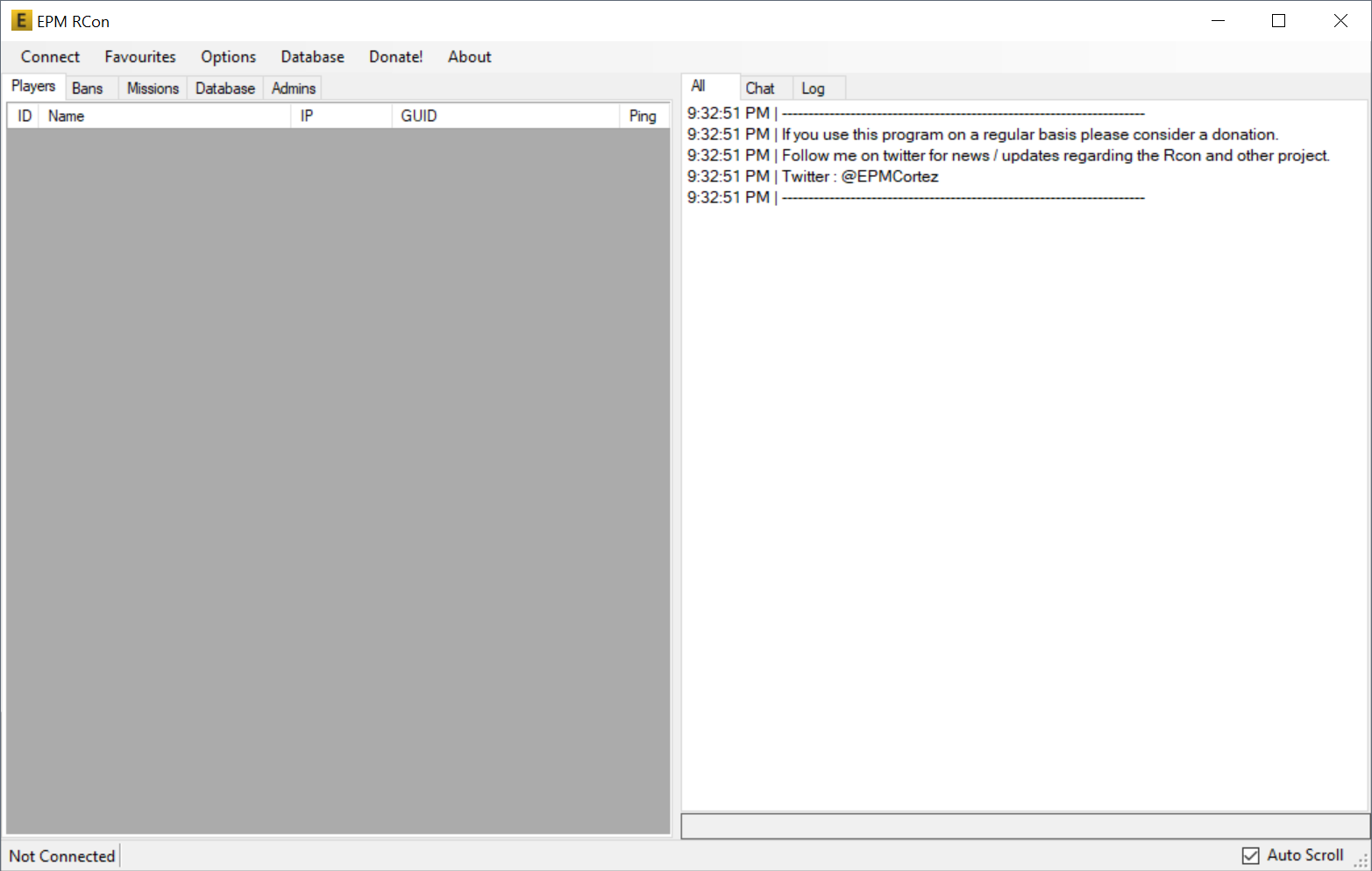 ---
Share your opinion