Unturned
Jump to navigation
Jump to search
How to add an Unturned Server Admin.
Step 1: Log into steam and right click on your profile to copy the Page URL.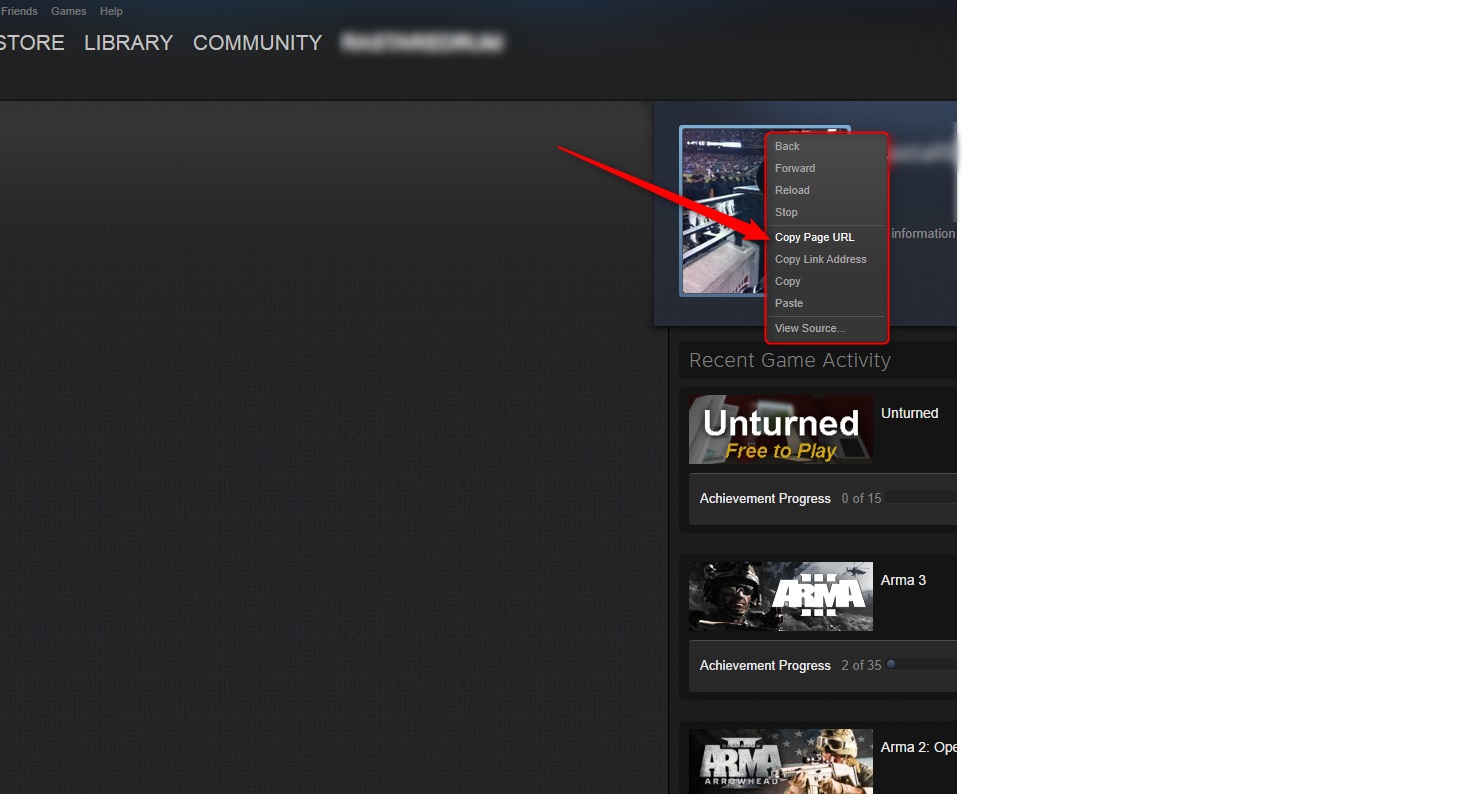 Step 2: Go to this URL: http://steamidfinder.com/ and copy/paste the Page URL from your Steam profile into the text box and press the search button.
A Steam ID will display in a 2nd line, EXAMPLE: STEAM_0:1:510912134 Please copy your ID and save it to a text file somewhere on your PC.
Step 3: Log into your Game servers FTP and add your Steam ID. Once logged into FTP, The file is located here: /Unturned_Data/Managed/mods/AdminCommands/UnturnedAdmins.txt
Your SurvivalServers username goes in the front, for this example the SurvivalServers username is tanvan.
Here is a screenshot of how it will look:

Step 4: Save the file and Start your server. You now have admin commands. Please let us know if there is any issues and we will be happy to help you!
---
Share your opinion