Staff increase, 24/7 support, Playstation 4 servers.
2017

Certification for ARK: Survival Evolved game servers for Playstation 4 allows expansion to console game server hosting. Staff expands to 8 full-time employees for 24/7 coverage to support growing global customer base. Added Ylands, Stationeers, Citadel: Forged With Fire, Dark and Light, Blackwake, and Conan Exiles to game service offering.

Year in review.. By The Numbers
35500
Game servers deployed
8,600,000
Pageviews (Google Analytics)
New development team, staff increase.
2016
Development of in-house control panel scales to new development team. Support technician staff increased. Added 7 Days to Die and Fragmented to game service offering.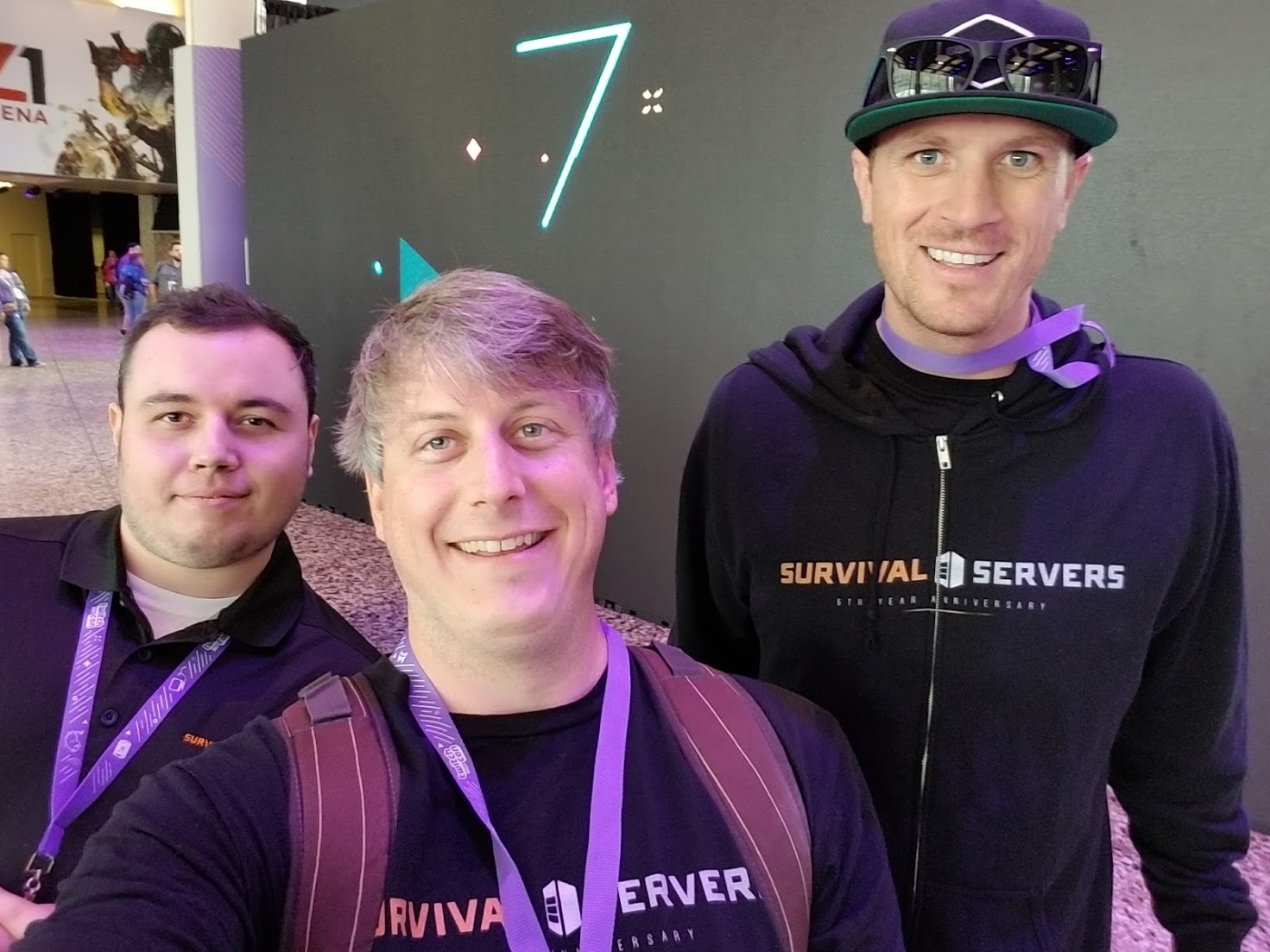 Twitchcon (left is Steven W, middle Ryan, right Peter)
New games, new services, new look.
2015

Headquarters in Sacramento, California open. Support service expands to include a mod install service for ARMA 2 and ARMA 3 game servers. Multiple new games rolled out on in-house panel. Website re-designed. ARK: Survival Evolved becomes largest game hosted breaking company records. Added Hurtworld, Killing Floor 2, Reign of Kings, and Rust to game service offering.
In-house control panel roll out.
2014
In 2014, a custom control panel was developed in-house to cater directly towards the complex requirements behind popular ARMA 2 and ARMA 3 mods. The panel was a direct response to the lack of flexibility popular game panels have offered for years. Since then, Survival Servers has been adapting the game panel product to support more games, more mods, and a higher level of direct customization for each game service. Added Unturned and Arma 3 to game service offering.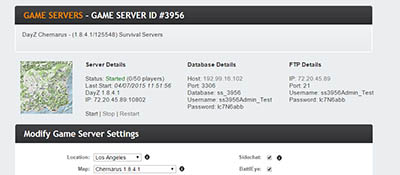 The Survival Servers anthem: high quality hardware and competitive pricing on our in-house game adapted control panel.

The Survival Servers slogan
A year of growth and expansion.
2013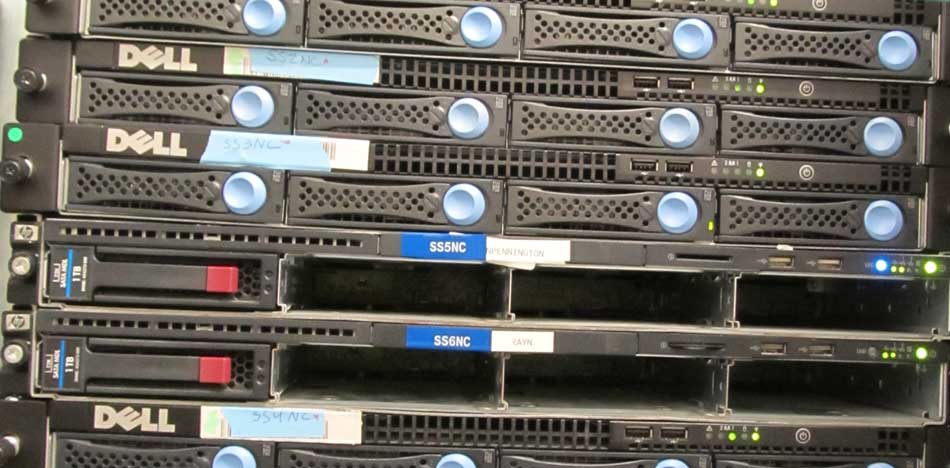 Growth led to expansion of our support team. Expanded to our European location in Germany. Across multiple locations in the United States, Survival Servers expanded to permanent locations and invested heavily in hardware to support the new infrastructure roll out.
The Survival Servers story begins.
2012
Survival Servers was started in August 2012 by two friends. As one of the original hosting providers for the original ARMA 2: Operation Arrowhead mod "DayZ," (the obsession that started it all) Survival Servers quickly became a known brand due to the competitive pricing and full-fledged feature set of their custom DayZ Tools, Private Hive scripts, and easy integrations with other popular Arma 2 mods.

Left is Ryan (co-founder, CEO), right Chad (co-founder)